Sale!
FLASH GORDON . VOL-01 .  ' ZEITGEIST" . CLP020
FLASH GORDON . 
VOL-01 .
' ZEITGEIST"
Created by Alex Raymond and First published in January, 1934, the comic follows the adventures of Flash Gordon, a space adventurer , and his companions Dale Arden and Dr. Hans Zarkov. The story begins with Earth threatened by Ming the Merciless,the  evil ruler of planet Mongo.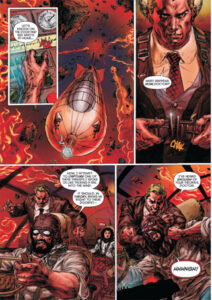 Used book , but looks almost new , no damage.
Pages : 240
Indian edition
Paper back
Size : 23.6 x 16 cms.
Delivery : 7 to 14 working days (Delivery inside India only)